Top 5 benefits of smart home door locks in Cleveland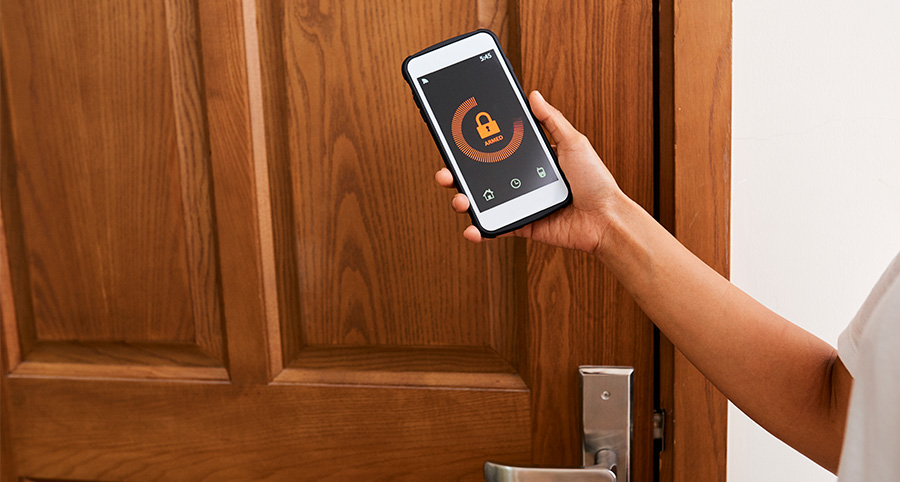 Remember when the best way to provide a neighbor access to your property was to put an extra key below the welcome mat or partially hidden within a flower pot? There's a much more secure method to do things now. Smart home door locks in Cleveland will not only offer effortless access to anyone you want to permit inside, but they will also bring a new level of protection and manageability to your daily life. See our top five advantages of these contemporary devices.
No. 1 - Improved security for your house
Leaving a key outside for a family member or friend isn't the greatest idea for obvious reasons. Smart home door locks give you the ability to get rid of traditional key systems completely. Along with entry without keys, these devices improve safety in various ways as you can:
Configure them to automatically lock following a specified length of time once they've been opened.
Instruct them to activate at certain instances, like when you're going to sleep.
Check your smartphone to see if the entry is secured. If it isn't, you are able to engage it remotely.
No. 2 - Smart home door locks in Cleveland make your life easier
Have you ever struggled to find a key with hands full of groceries? This is no longer an issue with smart door locks. A simple press of your smartphone will have the door opened and ready for you to enter. Even though operability may vary, a range of models deliver convenience with:
Voice-activated control. Need to open the door while washing dishes? Just vocalize the proper command to your Amazon or Google speaker.
No. 3 - Customize codes for family, neighbors, and other approved visitors
One of the best things about many smart front door locks in Cleveland is that you aren't limited to using one code for your keypad. Instead, you may program personalized PINs for individuals who should have access, including your spouse, children, close friends, and relatives. You might even initiate temporary codes or those that work only at specified times. To illustrate, if your cleaning service comes between 2 p.m and 4 p.m. on Thursdays, you have the ability to set a code for that time frame.
No. 4 - Always know who's entering your home
This goes hand-in-hand with the previous benefit, but it's worth mentioning. Not only do you have the ability to set codes, but you can also track who is entering them and at what hour. Did your teenager return to the house unplanned in the middle of the day? You even have the opportunity to receive alerts through your smartphone security app. When you do this, you'll be promptly informed any time someone opens the door.
No. 5 - Configure along with other components in your Cleveland smart home
When you have home automation integrated into your home security, you can add convenience and protection by having components work in unison. For example, you can set your front entry light to switch on whenever the front door lock is opened. Additionally, you can have the doors disengage on their own if a smoke or CO detector is set off, helping you exit more quickly. You may customize your security system in a variety of ways.
Get smart home door locks in Cleveland from Vivint
Why not bring a bit more ease and security to your daily routine? Install smart home door locks in Cleveland as an element of your comprehensive home protection plan from Vivint. You'll enjoy the benefits such as remote access, device integration, and the ability to tailor passcodes. Call (216) 616-8604 today or complete our easy form to request assistance.
Communities Served Around Cleveland By Smart Security Specialists Your Local Vivint Authorized Dealer