Where to place home security cameras in Cleveland?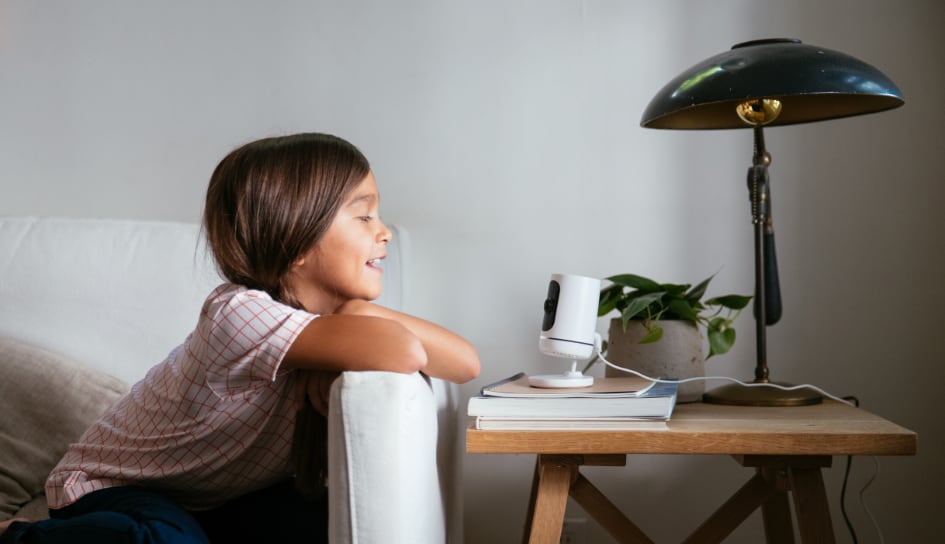 To find the best place for your home security cameras in Cleveland, look at the most vulnerable areas that need a clear glimpse of any suspect activity. Begin at your main entryway and then add cameras to the outside zones where you can't see through windows. You should also include surveillance for inside areas.
Here are some straightforward recommendations on where to place your Cleveland home security cameras.

Use A Smart Doorbell Camera For Your Front Entryway
When you think about the likely risks that could create an issue for your home, a burglar or package pilferer will likely be a major worry. And studies show that over 1/3rd of all intrusions occur right through your primary entrance. As you might expect, making sure your lock is always engaged can decrease your chances of front-door intrusion, but it's smart to keep a clear sightline of that high-traffic area.
Smart doorbells offer high-resolution video streams so you are able to check on your entrance around the clock. If anyone approaches your door or the front porch, the doorbell camera will start recording and transmit alerts to your smartphone. Then you can speak with guests with the two-way talk feature that works with your smartphone security app. Or have your smart lighting in your hall or foyer automatically come on to make it seem like you're home when you aren't there.
Watch Windowless Areas With Exterior Cameras
Hard-to-see areas of your property are highly recommended spots to place your home security cameras in Cleveland. It's pretty simple to cover them when you use a an exterior camera. Because you can install them almost anywhere, you can easily capture a clear perspective of areas not visible from windows, like the perimeter around your garage -- specifically if your garage is detached.
Additional dead spaces at your home might include:
Corners of your home that don't face the street
Hiding spots around a chimney or deck overhang
Entrance to a cellar or basement egress windows
Sheds or any other structure
As you install exterior cameras, be certain that you have an open vantage point. This could involve cutting back any trees or bushes that may obscure your view.
Where To Place Your Inside Cameras In Cleveland
Within your house, you have a multitude of choices for your indoor security cameras. These units are small and stylish and will stay on a counter, bookcase, or shelf. Then if any sudden or unusual motion occurs at night or when you're not there, you'll receive a phone notification accompanied by a video recording.
The most popular locations for your indoor cameras tend to be central halls and spaces with expensive electronics or artwork. The family room, living room, or den frequently have the majority of camera placements in Cleveland. Your main and upper level walkways are good choices as well -- particularly to monitor escape routes in the event of a fire or other disaster. Home offices have become popular too, as remote work has evolved.
Install Home Security Cameras With A Smart Home Package
Your home is a place that needs the best protection. Get in touch with us today to start planning your residential security package, and you'll have the chance to protect every inch of your abode in a hurry! Call (216) 616-8604 or submit the form on this page for a free estimate.
Communities Served Around Cleveland By Smart Security Specialists Your Local Vivint Authorized Dealer